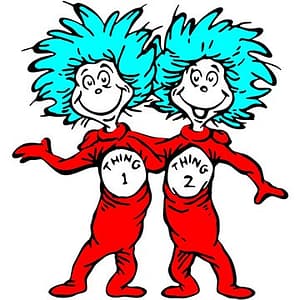 Over the past year, we've received a tidal wave of resumes from candidates who are eager to become part of the newly legalized cannabis (hemp) industry. It's been very exciting, and we can't wait to place as many people as possible in their dream jobs. The main thing that we've found in reviewing all of these applicants is that the vast majority of them still don't have their cannabis experience listed on their resumes, even when applying for grower positions.
If you get nothing else out of this article, the main thing you should know is that it is okay for you to have more than one resume. In fact, you should always tailor your resume to fit the job you are applying for in order to maximize your likelihood of being considered for that position (without resorting to falsehood or exaggeration of course).
Many candidates with careers that span multiple industries, or who are trying to cross over into a new one, make the mistake of using the exact same resume for every position/company they apply to. This is a costly mistake. Regardless of your time in the industry, or lack thereof, you should ALWAYS include your relevant cannabis related experience, if you have it, when applying to companies in the industry.
That being said, a significant portion of the positions we staff (like Designers, Brand Managers, Administrative Assistants, etc), although in service to this industry, really have nothing to do with cannabis specifically. So even if you have no direct experience with cannabis or if that experience isn't really relevant to the position you're interested in, it is still important to tailor your resume according to what you're applying for. It is vital that you continue to keep all relevant information on your resume. I know many of you have included cover letters with details such as these, but let me explain why it's important for this information to also be included in your resume.
I've been recruiting for well over a decade, both as an in-house recruiter for fortune 100 companies as well as staffing agencies. Regardless of the company, the following is the typical process hiring managers have for reviewing resumes: They spend 20-30 seconds reviewing your resume (20-30 seconds is all) before moving onto the next one. If you've included a cover letter with your resume and it tells the story that you might be a solid candidate, ONLY THEN will they go back and read through your cover letter to determine whether or not you'll move forward in the interview process. It's that simple.
As a staffing agency, we spend more time with your cover letter and resume than a hiring manager will. Hiring managers are usually busy trying to run their companies, and rely on our expertise to assess your background first. One of the benefits of working with Viridian is that we handle much of the initial vetting process for the employer, buying your resume a little more attention than it might otherwise receive, but you shouldn't count on that being enough in-and-of-itself.
We occasionally receive requests from our clients wanting us to send them several qualified candidates for a given position the next day. If we need to assist you with an entire re-write of your resume, chances are it won't be completed in time for us to submit it for consideration. Thus, it is recommended that you do your best to tailor your resume before submitting it to us that way we can work with you to fine-tune it as opposed to performing a complete re-write. If you have already submitted your resume to Viridian, that's fine. We're always happy to update our files with your most up-to-date version.
Now that you appreciate the importance of including all relevant information in your resume, you may be wondering where is the appropriate place to incorporate these details. There are a few places you could include this information. Many resumes provide a 'Summary' or 'Objective' at the beginning. You should use this space to list bullet points of your areas of expertise in cannabis/hemp. If you have worked for a company in the industry, this should go under your 'Work Experience' or 'Professional Experience' section. Let's say, for example, that you've been managing your own small grow for the past 20 years. If you don't have a section on your resume listed as 'Other Relevant Experience,' you should. You would want to then create a bullet list of other experience that is relevant to the job you are interested in.
Don't forget, most hiring managers will only take 20-30 seconds with your resume! Thus, it is essential to be informative yet concise.